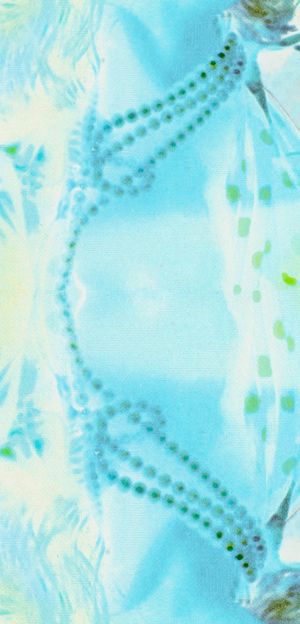 The Dusty Load
In the midst of the epic quarantine for COVID-19 the box of cassettes and DATs of  Trip Shakespeare live shows I'd been carrying around for years started to call out to me from its dusty corner. 
"If not now, when?" it asked. 
I could not defy this simple logic. I contacted our old sound man, the recordist of the bulk of these shows, Jay Perlman, and asked if he had access to a cassette player or DAT machine. "Both!" he answered. A jar of freshly bottled maple syrup sealed the deal, he sanitized and delivered the machines, and I began off-loading and uploading. 
Initially my plan was to use the brilliant LIVE MUSIC repository that archive.org provides. But I was dissuaded. Too arcane, they said. What if someone wants to go a little deeper, they insisted. Wants a picture with their music, they exclaimed. Or even wants to peruse old embarrassing videos in the best possible and most illuminating clarity, they chortled. And why not provide for all those wants and needs at a one stop shop? tripshakespeare.net was born. 
Many long-time fans will be aware that a website exists,  developed and maintained by the lovely and ingenious Kara. Kara's effort to carry on a digital legacy for Trip Shakespeare's music and erstwhile doings is singular, personal and profoundly appreciated by the members of the band. We considered trying to update her tripshakespeare.com site, but finally decided that it was better left completely intact. It is a remarkable document. Please visit it. 
But here you are now, inside this new archive project,  just as rich, but perhaps more conventional or at minimum more accessible. Our desire here flows from that initial encounter with the tapes I had. Wouldn't it be nice to provide a way for fans, many who have told us over the years, "I love those records, but the charm of the band was those amazing shows you did... there was just something about them that was so insanely great..." Wouldn't it be nice to present them with the actual recording of the show that inspired them to become a life-long fan of the band? 
And wouldn't it be nice, too, to have a few companion pieces in the form of best quality versions of old videos, in addition to some new, never before seen videos from the band's heyday and before? Maybe a few choice merchandise items to signify your abiding love and affection through music? A tip jar to throw a little feel good to the gang for making these valuable things available, many for the first time ever? 
It's all here. It's bound to tickle those that were there, and perhaps to help show those that weren't just what they missed. Enjoy it! Share it! If you feel generous, we are accepting of that too. 
Thank you for your interest then, and now.
 John
 ~Now some thoughts from my wonderful collaborator on this undertaking, the guy who actually made this Archive into the shining edifice it is. Take it away, Morgan!
                                                                                                                 _____
Thank you, John.  Hi. Since I've proudly arrived as co-M.C. of this party I will explain how I ended up here. 
Dayton, Ohio - A very cold, final Thursday of October, 1988.  My high school band was slated as the local warm up act for this Minneapolis group called Trip Shakespeare who were passing through my hometown. After my group finished its earnest set I sat in the crowd with the forty or so other folks that night at Canal Street Tavern. Dear Heaven! Trip Shakespeare blew me and my crew away. I took in their performance as a sobering lesson in my own lack of coolness -  a fiery, inspiring slap in the face that I must up my own game.
In the months that followed I wore down my record stylus with "Are You Shakespearienced?" and my copy of  "Applehead Man" was  well-lodged in the cassette player of my Ford Fiesta. I started voice lessons and ripped the frets out of my Yamaha bass in tonal aspiration toward my new low-end hero, John Munson. Looking back now at those Shakespearicon fan club newsletters I realize only a few times in youth we are given the gift of a band that captures the imagination on such a deep level. 
So - over a year would pass before I'd get my next chance to see my favorite rock group. Trip Shakespeare were coming to Lounge Ax in Chicago for a two night stand on March 9th & 10th of 1990 - only a short six hour (!) drive from Dayton. Still underage, I had to make a fake I.D. to be sure to not miss this. Well... it worked! Skulls were melted and existing opinions were galvanized by long sets of our favorites and many, many great new songs. We became good pals with the members of their opening act, Beat The Clock, and for years after we housed each other on out-of-town gigs. My next band would also go on to open for another two Trip Shakespeare concerts at Bogart's in Cincinnati on Novemeber 20th, 1991 and five days later at Minneapolis' First Avenue on November 25th.
But years pass, lives go on, bands break up, AND - life has thrilling circles. I ended up reconnecting with the Beat The Clock guys 15 years later after getting traction with my Gustafer Yellowgold art-and-music project. During a press chat with a Minneapolis newspaper I learned that the interviewer, Paul Scott,  was the brother of the Beat The Clock drummer, Tom Scott. I was headed to Minneapolis in a few weeks and the idea was presented to me of getting Tom and Ken of Beat the Clock to be my backing band. Wow. Would they want to?
Obviously my fondness for Trip Shakespeare had come up and he said, "Well, I can also ask John Munson if he'd be into in playing bass for you."  Wait. What?  You can just do that? I was both flushed and puzzled, wondering if John would dig my music enough to play it with me. Well...he did. THEY did - and I guess you could say my next era was upon me. We rehearsed, played many gigs, flew in airplanes to places with beaches, bunked in log cabins at high altitudes, and even recorded a song - then a whole album together. 
So, in this odd 2020 my Fanself-eyebrow raised at John's  uploading of digitized Trip Shakespeare concert recordings onto that impersonal internet archive thing. I'm pretty sure I said something profound like, "Dude!" And that was was how I came to be here.
So... with John, I make this site as an ambassador of the Still Adoring, representing the fan's view of those who want to revel in a bit of  blissful history and maybe learn something new along the way - because it feels good. And, man - the music lasts.
Morgan
VERY SPECIAL THANKS to our audio & video CONTRIBUTORS
Jay Perlman
Brad Kern
Rick Fuller
John Robinson
Bill Brehm
Justin Leigh Leiter
Jeremy Andreson
Erica Roewade
Sean McVeigh
Trent Blomquist
Tom Dispanet