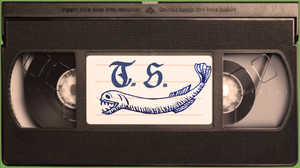 THE SHAKESPEARICON VIDEO ARCHIVE
If we were a band now, there would me so much more! Each moment of our odyssey documented, selfied. There would be embarrassing behind the scenes moments galore. *sigh* It was not self regard we lacked, it was a band shutterbug. Video of Trip Shakespeare is right rare. Vanishingly so. But relish this feast, such as it is. Ultimately it is fare sufficient to satisfy your hungry eye. And new content will be added as excavations continue.
Let us know if  YOU have anything to add! And if you're digging this stuff, show some love in the FORUM or maybe even click on that ol' CASH FLASHERS tab over there.